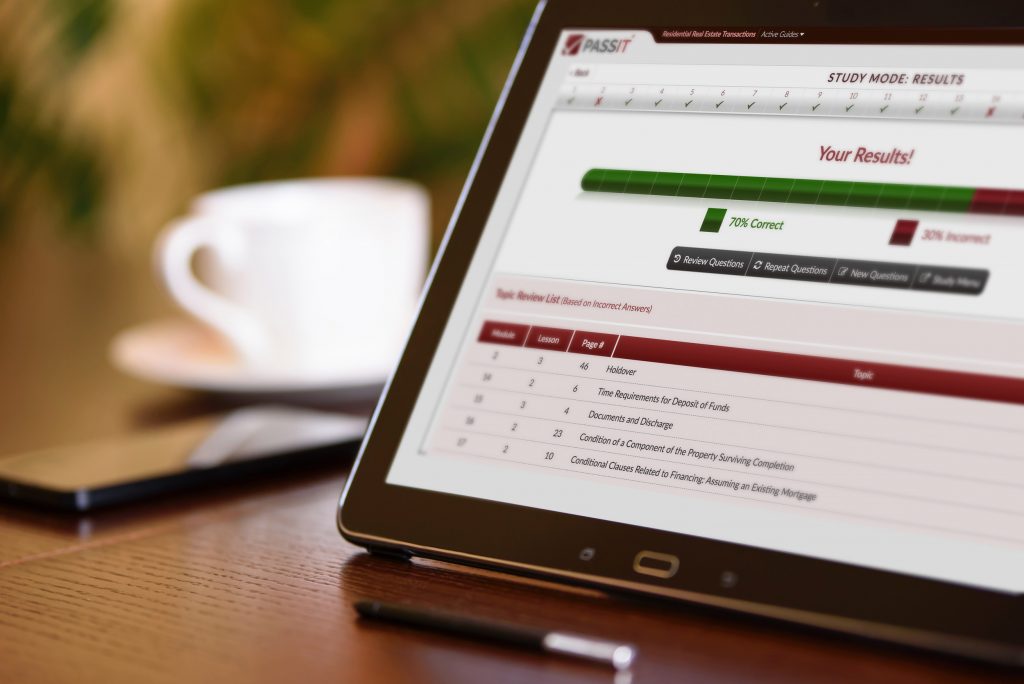 Passit for Humber Course 2 Available Now
The Passit team is excited to announce the second guide for the new Humber Real Estate Salesperson Program is available for purchase now. The Passit Guide for Course 2: Residential Real Estate Transactions is our largest and most comprehensive ever! It's packed with features to help make studying for this massive course straightforward.
1,000+ Multiple Choice Questions (twice the size of a typical Passit Guide), with 200+ Informative Topic Tips
450+ Rapid Recalls
450+ TERMinator Words and Phrases
Based on 4,900+ Professionally Developed Learning Points/Explanations
Module-Specific Study Options
Focus on Fundamentals Question Sets to Solidify the Basics
Detailed Feedback for Each Answer Option
Scenario-Based Question Styles
Course Location Tags Including Page Numbers
Progress Tracking and Personalized Question Sets
Helpful Exam Prep Info:

Brain Trainer
Hot Topics & FAQs; and
MCQ & You

Tough Topic Videos
Getting started is quick and easy, and access is immediate. Not sure how to use Passit for success? Worried that your exam is next week and you don't have enough time?