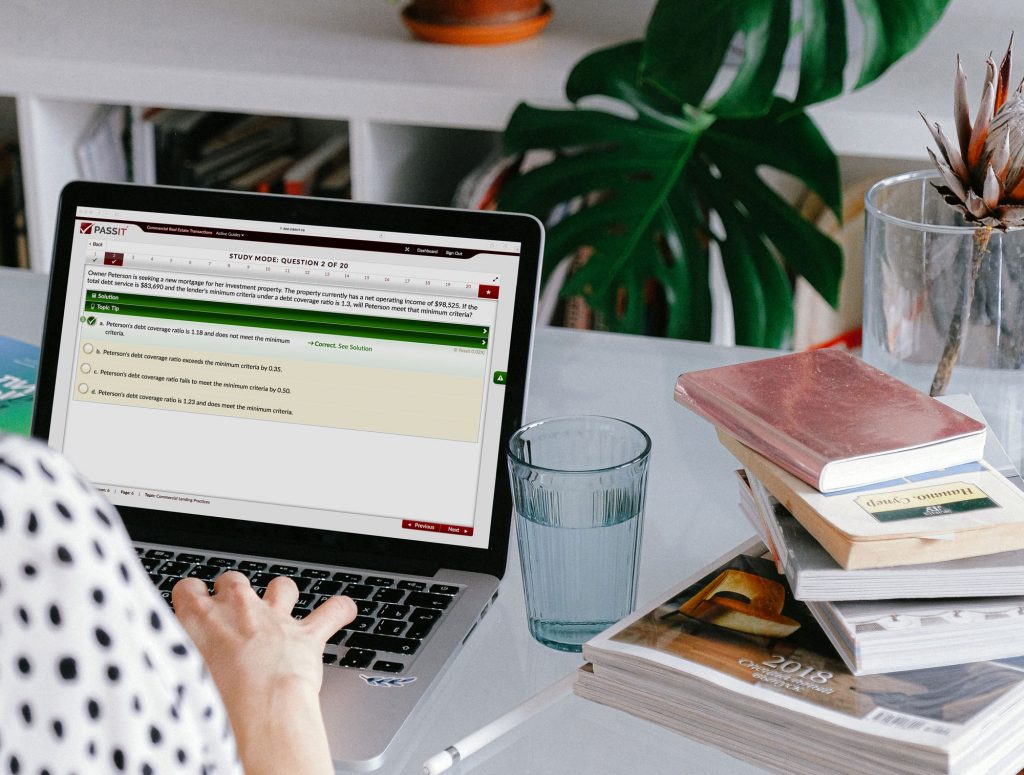 Passit for Humber Course 4 Available Now
The Passit team is excited to announce the fourth guide for the new Humber Real Estate Salesperson Program is available for purchase now. Retail, office and industrial real estate may be unfamiliar territory for many. Get ready for floor area ratios, space planning, clear spans, sale/leasebacks, investment options, taxation, and the intricacies of business sales and commercial leasing. The exam is heavily weighted toward new terminology and properly preparing agreements. Invest wisely when it comes to studying. Let Passit be your trusty guide through the twists and turns of the commercial world. The Passit Guide for Humber Course 4: Commercial Real Estate Transactions covers the course from start to finish, so it's easy to be well prepared on exam day. Here's what is included in this study guide:
700+ Multiple Choice Questions with 200+ Informative Topic Tips and Detailed Math Solutions
450+ Rapid Recalls
450+ TERMinator Words and Phrases
Based on 3,700+ Professionally Developed Learning Points/Explanations
Module-Specific Study Options
Detailed Feedback for Each Answer Option
Scenario-Based Question Styles
Course Location Tags Including Page Numbers
Progress Tracking and Personalized Question Sets
Helpful Exam Prep Info:

Brain Trainer
Hot Topics & FAQs; and
MCQ & You
Getting started is quick and easy, and access is immediate. Not sure how to use Passit for success? Worried that your exam is next week and you don't have enough time?