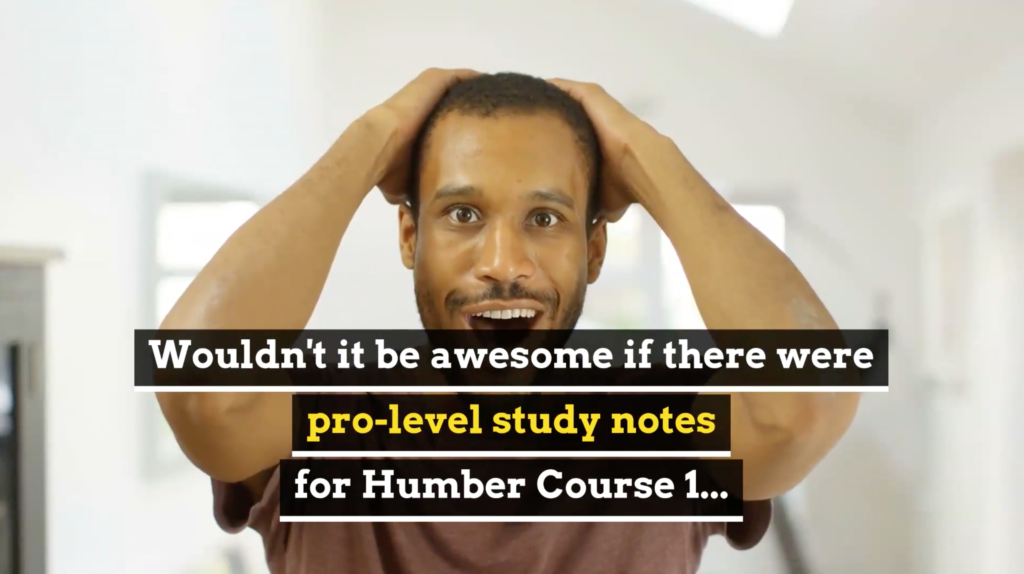 Course 1 Study Buddy Unlocked For a Limited Time
It's Go Time!
If you've been slacking on studying, now is the time to get back in the groove! To help kickstart 2021, all new Humber Course 1 Passit Guides activated before 11:59 pm on Monday, January 4, 2021, can add the Study Buddy feature at no cost. This offer is also available to those with a currently active Humber Course 1 Passit Guide.
Don't have a Passit study guide for Humber Course 1? Buy One Now and activate Study Buddy from the Main Menu.
Do you currently have an active study guide for Humber Course 1? Sign In To Activate This Offer
What Is Study Buddy?
Study Buddy is a powerful interactive notes tool that drills down to the most mission-critical topics in an easy-to-use online format. It's perfect as a sidekick for your Humber Course 1 materials or a great last-minute reminder of crucial details. This is an optional $9.99 add-on, that we're unlocking for free until January 4, 2020 at 11:59 pm. Here are the highlights:
This is a limited time offer. The Study Buddy feature must be activated before 11:59 pm on Monday, January 4, 2021. Access is immediate and expires when the study guide expires.
Get started now and fast-track your studies!
If you have already started Course 2 and are looking for the Study Buddy feature, it's coming soon! Expect an important announcement to your inbox in the next couple of weeks. Not sure if you're on the email list? Sign up here.