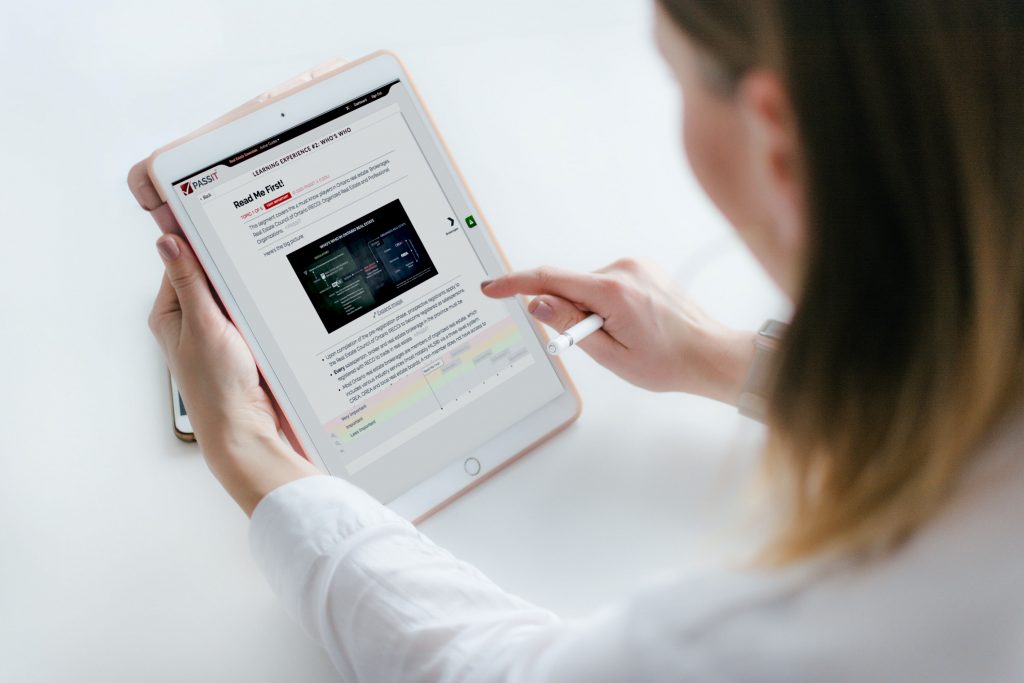 Study Buddy Arrives!
Study Buddy is now available in all Passit online study guides for Humber Course 1, Course 2, Course 3 and Course 4. This feature is accessed directly from the Main Menu of each study guide. If you haven't yet purchased a Passit Guide, get started now at passit.ca. 
Wouldn't it be awesome if there were pro-level study notes for your Humber Real Estate Course . . . in addition to all the awesome Passit features you already love? Well, now there is!
Study Buddy is a powerful interactive notes tool that drills down to the most mission critical course topics in an easy-to-use online format. It's perfect as a sidekick for your Humber course materials or a great last minute reminder of crucial details. It's available today in Passit's Guide for Humber Course 1: Real Estate Essentials, Humber Course 2: Residential Real Estate Transactions. Humber Course 3: Additional Residential Real Estate Transactions. , and Humber Course 4: Commercial Real Estate Transactions. Here's what other Passit users had to say about this feature:
"The new Study Buddy feature made studying easy! Concise, clear explanations, organized into meaningful sections so all you need to know about a topic is in one place. The organization of the content and the helpful summary illustrations helped me to really understand how it all fits together. If you want a thorough and accurate review of the course, this is a game changer!"

"Passit proved to be extremely useful in preparing me for the exam. I especially like the study buddy study notes!! Very helpful."

"Couldn't do this without Passit – Study buddy is amazing."

"The Passit guide was ESSENTIAL! The Study Buddy made sense of difficult topics and helped me create a study plan. Loved it!"

"Really love the simplicity of the interface design, the clarity in wording especially in the Study Buddy and overall the summary charts are super helpful."
Study Buddy was originally developed for select Passit OREA Guides, and it quickly became one of our most popular features. While our content team was hard at work developing new Humber Passit Guides, they were also combing through the course material to develop a unique learning experience for our Humber College real estate students.
Study Buddy is now available from the Main Menu of each Passit study guide. Access is immediate and expires when the study guide expires. Here's a preview: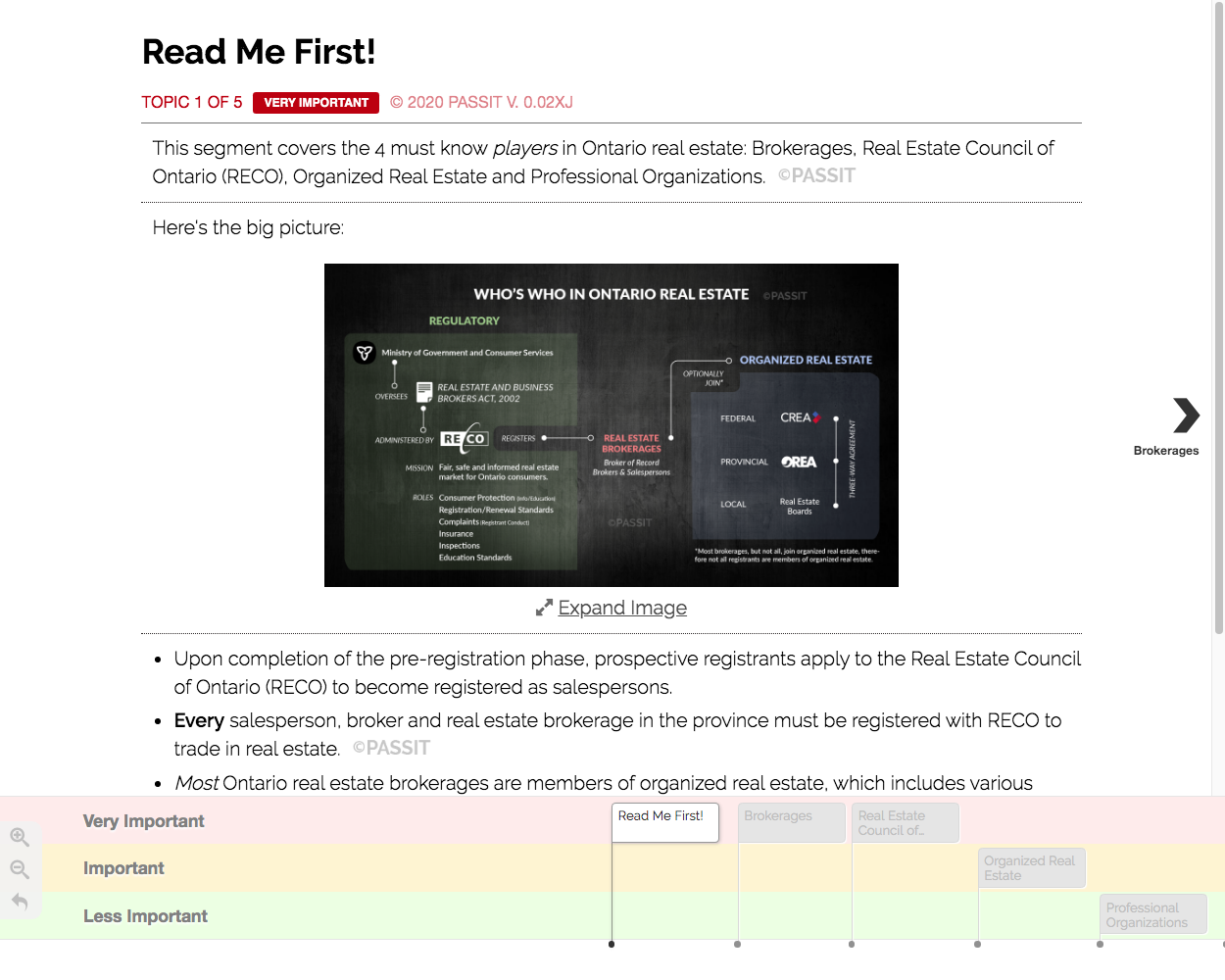 Get started now and fast-track your studies!